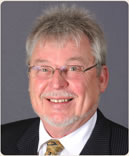 About me
As a member of Australian Marriage Celebrants Inc and a retired Secondary School Deputy Principal, working as a Marriage Celebrant continues to fill me with joy.
My approach is relaxed and as a past English and Humanities teacher, I am comfortable as a public speaker. My presentation style is confident and professional and one of my strengths is the special connection I have with people, both young and old.
I have a long history of understanding different cultures and welcome couples of all nationalities. My experience as a skilled presenter and many years of teaching brings a high level of professionalism to your ceremony.
Together we will create a ceremony that you will remember forever. Contact me today to discuss how we can fill your wedding day with memories that will last a lifetime.
Ross Wellings BA; Dip Tch; JP; CMC